For over 30 YEARS, the Gemological Appraisal Laboratory of America and its staff of expert Gemologists have built its reputation as one of the leaders in the industry. Our appraisals and lab reports are recognized worldwide by retailers, private jewelers, wholesalers, and insurance companies. We offer a number of appraisals and comprehensive laboratory services to suit any of your needs.
All of our Gemologists are graduates of the Gemological Institute of America, including years of industry experience. Our staff is required to continually improve upon their education and training by regularly attending seminars, lectures, and advanced gemological studies, including the coveted and highly regarded, Fellowship (FGA) through the Gemological Association of Great Britain.
Our goal is to not only accurately identify and evaluate unknown gemstones and their many possible treatments, but also to help make the entire jewelry buying process more informative and stress free. Whether you are shopping in the Diamond District and would like to verify the many details about your jewelry item(s) before you buy, or you have recently purchased a piece from another retailer, cruise line, or auction, we are here to clarify the intricate process of buying gemstones and jewelry, while providing you with the accurate knowledge and a true, unbiased assessment of your item(s).
Considering the high cost of gems and jewelry, it just makes sense to have them looked at by professionals. We have saved our clients agonizing regret and thousands of dollars.
Please call today to set up an appointment or to speak with one of our Gemologists.
More About Gemlab
The Gemological Appraisal Laboratory of America has become a staple to New York City's Diamond District since its inception in 1979. Kenneth A. Lejman, of GAL, built the company from the ground up. As one of the leading appraisal companies within the United States, GAL has provided appraisal reports to not only the jewelry industry and consumer market, but has also provided services to federal government organizations such as: US Customs, Department of the Navy, FDIC, and the District Attorney's office. GAL holds accreditations through the National Association of Jewelry Appraisers, as well as being active members with the GIA Alumni Association, including Charter member status.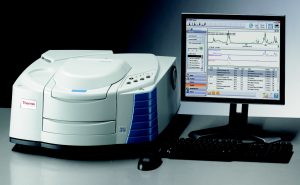 In recent years, Gemological Appraisal Laboratory of America has transitioned to new ownership, where Travis Lejman, the son of Kenneth, has taken over operations with his business partner, Joshua Lents. And in the last 5 years, they have joined a very small minority of appraisal companies in the United States that is equipped with much more advanced instruments that are typically only found in state-of-the-art laboratories and Universities. This has allowed GAL to take their business to the next level and conduct much more sophisticated analysis on colored stones and diamonds, furthering their capabilities and ensuring precision accuracy. In 2013, GAL was invited to become part of a brand new organization of independent, analytical laboratories throughout the world, called the "International Consortium of Gem-Testing Laboratories" (ICGL.) Made up of independently owned laboratories spanning 5 continents, this prestigious network of over a dozen laboratories has introduced a new concept for researchers and lab specialists that allows for open communication among colleagues while fostering a better understanding of new discoveries in the field of research and analysis.
The staff at GAL is made up of industry veterans, each possessing between 10-30 years of gemstone and jewelry experience, and offering individual expertise that collectively covers nearly every facet of the industry. All gemologists carry a minimum G.G. (Graduate Gemologist,) as well as some members of their staff having completed their Fellowship (FGA) through the Gemological Association of Great Britain.